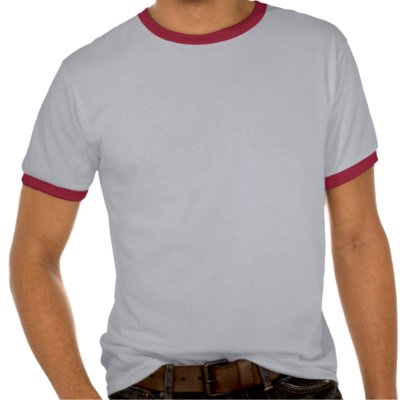 Hi guys and girls :)
Short of wearing a t-shirt that proclaims your love for the world to see,
welcome to the world of gift-giving that show you really care.
In other words, welcome to the world of online shopping. :D
I know Valentine's Day is like nowhere near this part of the calendar,
but who says you need an occasion to give your girl a gift?
Well, to every guy reading this who wants gift ideas for this year,
here are 8 helpful ones! :D
From
Flaunts
RM30
Beanie fever! :D What can I say? The leader of the hat pack this season.
I like them through a strange osmosis of seeing it everywhere.
If your girlfriend shops online or likes fashion in general, ask her what she thinks of beanies!
If she croons, "Oooh I've always wanted one!" then just *
click here
* to get one for her :D
And for those of you who want to try these on before purchasing, these beanies are available
offline in Forever21 outlets in PJ (1-Utama), Sunway (Sunway Pyramid) & Penang.
As well as malls in KL like Sungei Wang Plaza (but for like 50 bucks!).
If you're not sure if you like how they look on you, definitely try them on offline if you can -
and then if you like them, come online and buy! :D
In the midst of trying to find out the price of beanies in Forever 21 for you :P
If anyone already knows the answer, do leave a comment!

From
Mode d'amour
RM30
If you're a guy giving the love of your life a gift -
you've hit the jackpot with this hopelessly romantic tee! :)
This is the next best thing to a big diamond ring :D
From
DaisyDeariesx
RM45

|

RM40

|

RM25
Ok. So you're a bloke. You haven't got a clue what to get her.
Easy peasy - just observe what she usually wears:
sequins, florals, or plaids?
Don't get her something you've never seen her in, because if you do that,
chances are that present will just stay in the wardrobe as eye candy. :)
That's a nice way of saying...
"Wasted-lah!"
From All The Range

RM60?

|

RM?

|

RM30
Setting aside the absent prices, these three dresses are to die for!
Three very different dresses - laced playfulness, floral Oriental charm, or vintage mod -
if you guys can pick the right one for your girl (and in the right size!),
then it's one of those moments to be truly proud of yourself ;)
And note that these are second-hand items, but have never been used. :D
Ah, the classic frilled bodycon dress!
Locking curves in an embrace that only a gorgeous dress can do. :P
And in three vivid shades that are truly unforgettable.
Throw a blazer over it for a taste of corporate chic.
If she's into simple clothes with clean lines, this kinda dress might be the one for her :)
Recommended for the leggy and curvy!


From My Preloved Site

RM45
YSK readers enjoy a 10% discount with the password:
"I'm a YSK reader!"

Okay, first things first, I know the name of this blogshop is confusing -
but it's not

my

preloved site, it's

her

preloved site. Hahaha. :P
My own

YourShoppingKaki

preloved site is

Captain Obvious

.
Anyway, shameless plug aside! :D These sunglasses are cool because they're different.
Besides the fact that you get a
10% discount
because you're reading this,
it's sunnies that you can wear with your spectacles!
Not sure how it works, but there's the picture of the model demonstrating it. :D
Note that this is a pre-order, and that it closes on October 3rd -
but you will be receiving your sunnies next week! ;)
From
Art Scarf
RM25-RM30
These beautiful scarves bring Muslim chic to a whole new level!
Affordable as well as tailor-made to creative perfection.
Whimsical. Eccentric. Gorgeous.
The perfect gift to Muslim friends, girlfriends, relatives! :)
From
JPBeads Handmade Jewelry, Accessories & More
Satin dual-magnified mirrors
RM32
| Butterfly bookmark & keychain set
RM39
Monochrome purse hanger & pen set
RM28
| Foldable purse hangers
RM38
Now these accessories will be perfect as gifts (whether to your girlfriend/girl friends!).
The mirrors have 2 sides - 1 side is normal size, the other side is doubly magnified -
I personally have pocket mirrors like this, and I find them super useful for make-up :)
The ones available in JPBeads
(and only one per design!)
have satin-textured covers, so lovely!
*Tip from Your Shopping Kaki*
Some useful info on shipping
- assuming online shopping is unfamiliar territory for guys -
the purse hangers & bookmarks will only be
RM3.50
for
Pos Ekspres
to your doorstep,
whereas the mirrors are
RM6
for
Pos Laju
(it's safer & signatured required).
Oh, and this is one blogshop that offers attractive prices for purchases of 3 sets & above!
I say get them for your sisters, girl friends, girlfriend, mum, auntie, everybody :D
Stay tuned for updates everyday! :)
FOOTNOTES
So I've given some pointers on what to buy, but it's also important to know what not to buy! I have only one rule for you: Do NOT get her a pet. For humanitarian reasons! *
Click here to watch the YouTube video
*
Happy Shopping!
Your Shopping Kaki :)